Secretary of Defense Lloyd Austin has issued an unprecedented stand down order for the entire United States military over the course of the next 60 days, for the purpose of addressing extremism in the military's ranks.
Today, I met with senior leaders to discuss extremism in the military. As a first step, I'm ordering a stand down to occur over the next 60 days so each service, each command and each unit can have a deeper conversation about this issue. It comes down to leadership. Everyone's.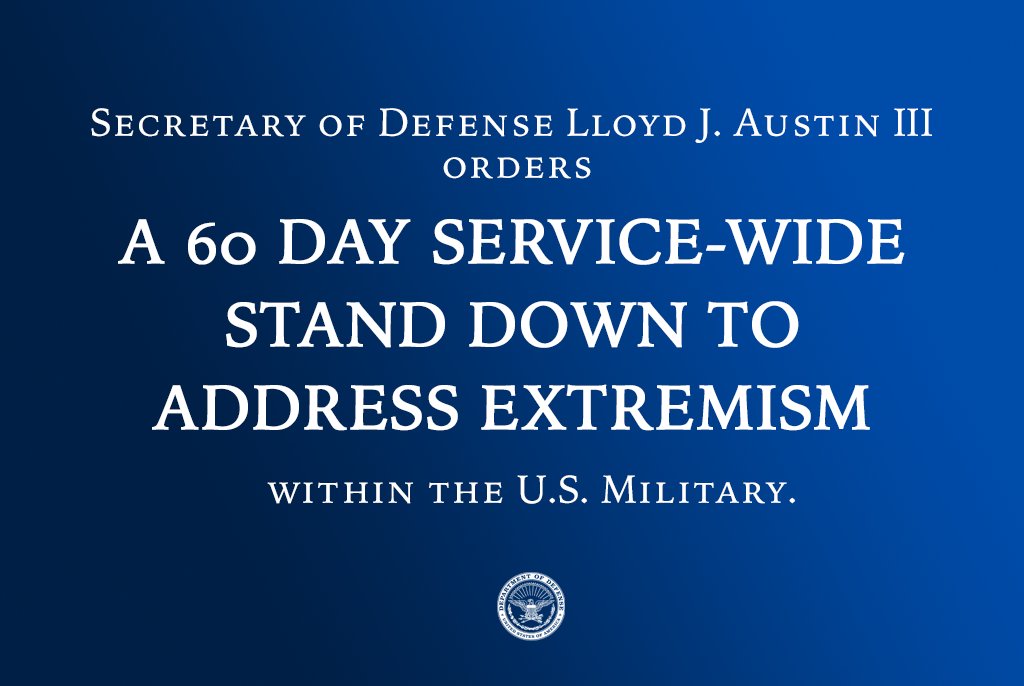 Originally tweeted by Secretary of Defense Lloyd J. Austin III (@SecDef) on February 4, 2021.